If we take a prompt as some central aspect to work with text trained machine intelligence, we can interconnect different type of media in a synesthetical way. In the follwoing, you will find some simple design experiments with that approach.
experiment I : audio & image
In this experiment, we use a central prompt to deploy both Stable Diffusion txt2img and AudioLDM txt2audio. Both models are oviously not aligned with each other by training data, but still we can find some interessting corresponding aspects.
PROMPT: surrealistic wilderness overgrown urban street, curvy asymetrical, traditional, futuristic voronoi roots trees cables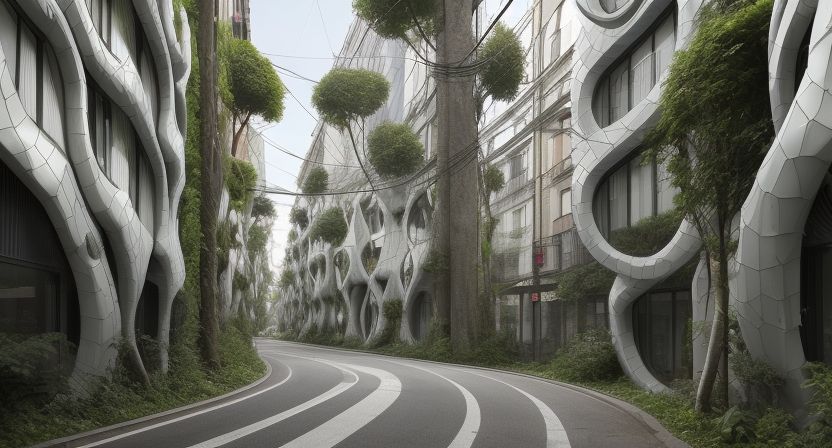 ---
PROMPT: detail of surrealistic white lamellae shaped creatures on the forest floor, foggy wet dark
---
surrealistic colorful fluffy bubbly furffy balls floating through a dense room of colored cables , strong bright backlight rim light white background , windy dynamic