With CONTROLNET Depth and some simple handpainting we can modify generated images in their lighting appearance pretty impressive. First off, we create a simple portrait image using txt2img in Stable Diffusion/A111 by using this basic setup:

checkpoint: cyberrealistic 3.2
seed: 3602517998
prompt: photo of androgyn female and male person in three quarter profile seriously looking in the camera in fluffy baroque dress in a surreal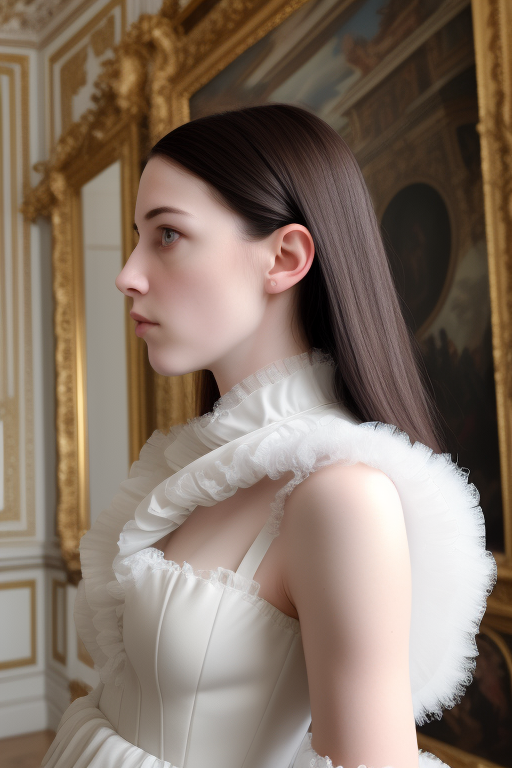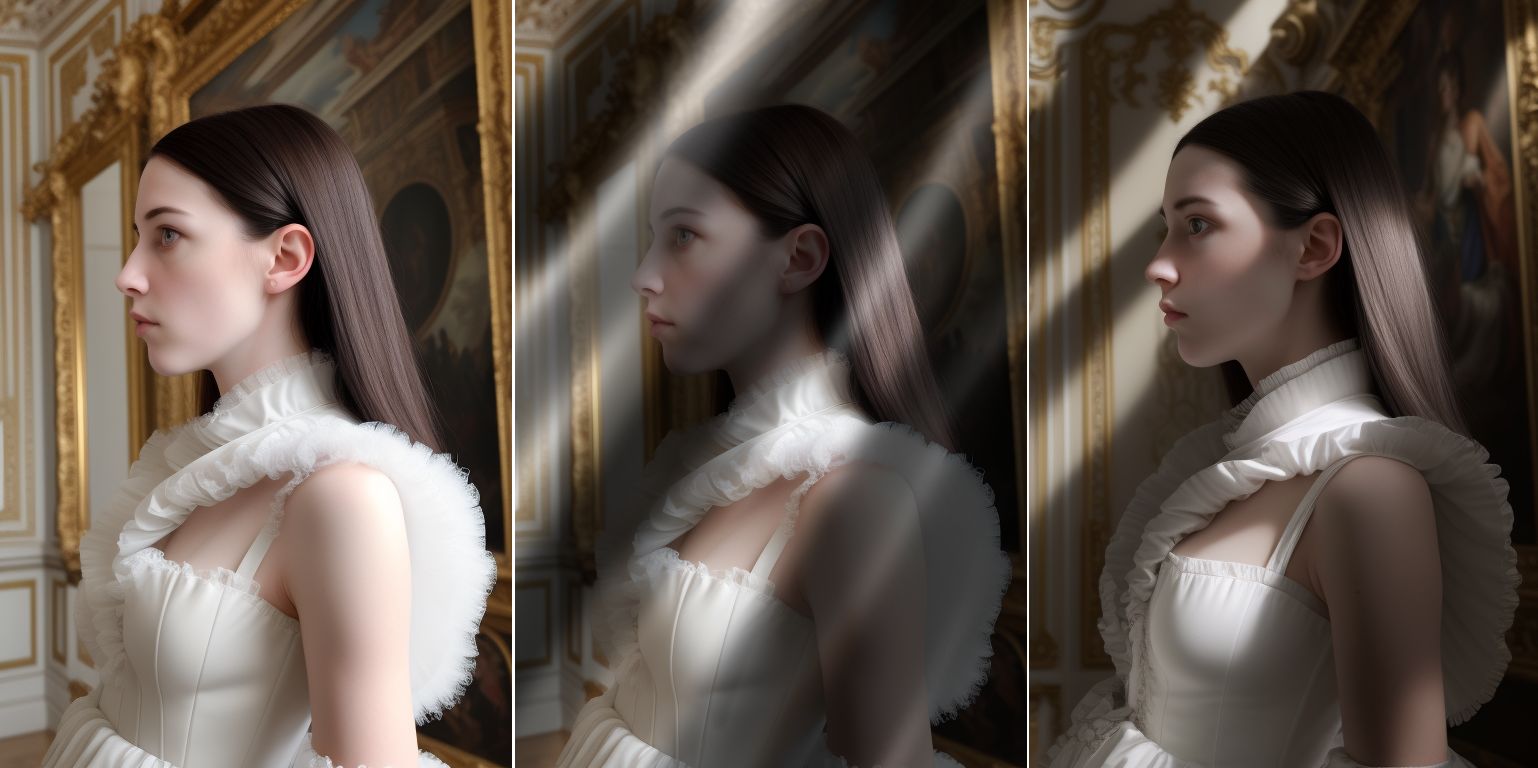 In this experiment we use the overpainting to introduce ray like, direct sunlight coming from a very diffuse high-key lightened image. Remind, that you can get the best results if your overpainting is somehow plausible – but you can sure also experiment with it. Here we use the "original" image as a custom image feed to the depth CONTROLNET to keep consistency to the motif.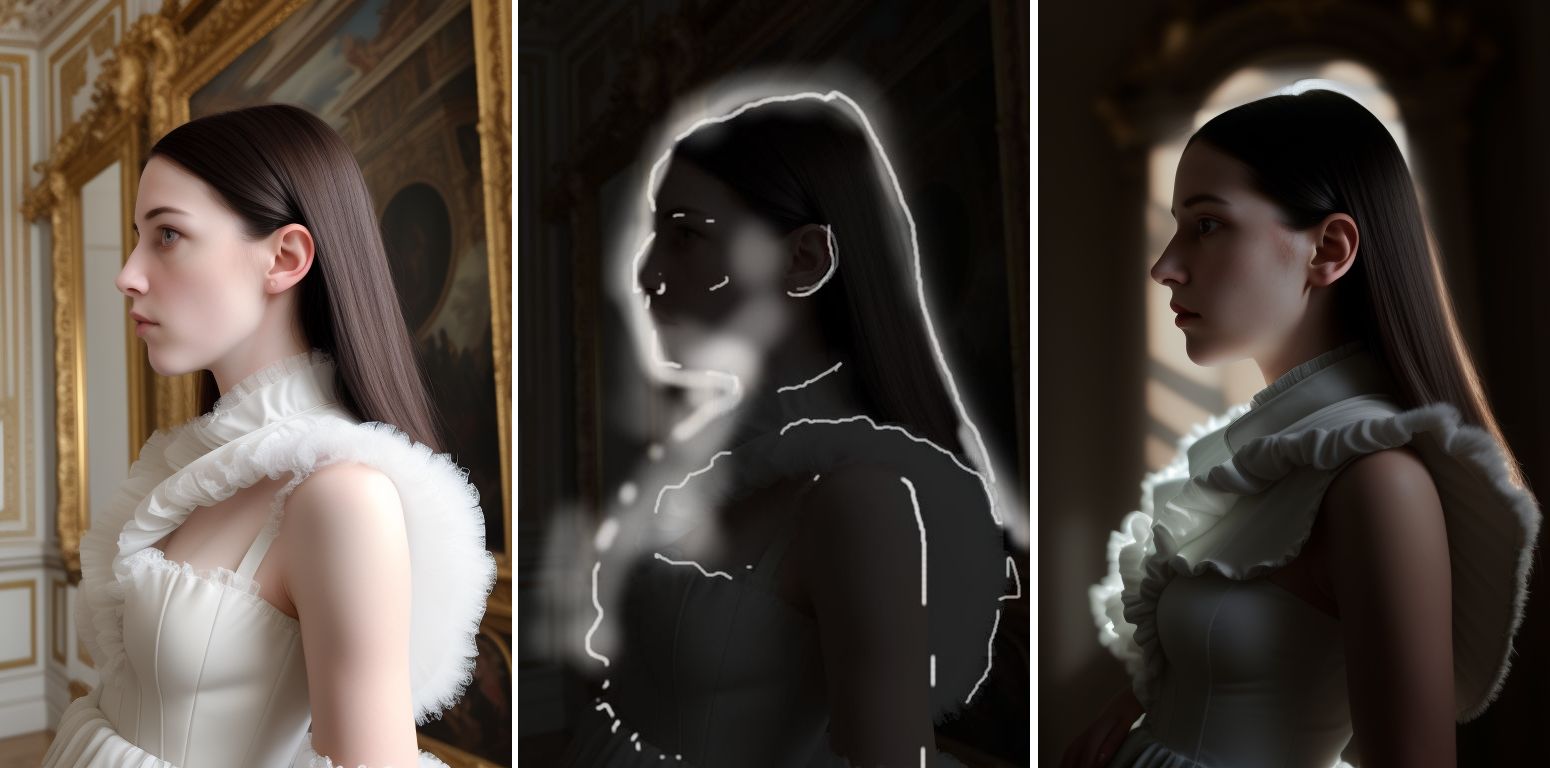 photo of androgyn female male person in three quarter profile seriously looking in the camera in fluffy baroque dress in a surreal, bright rim light from side, spots of light, dirty lens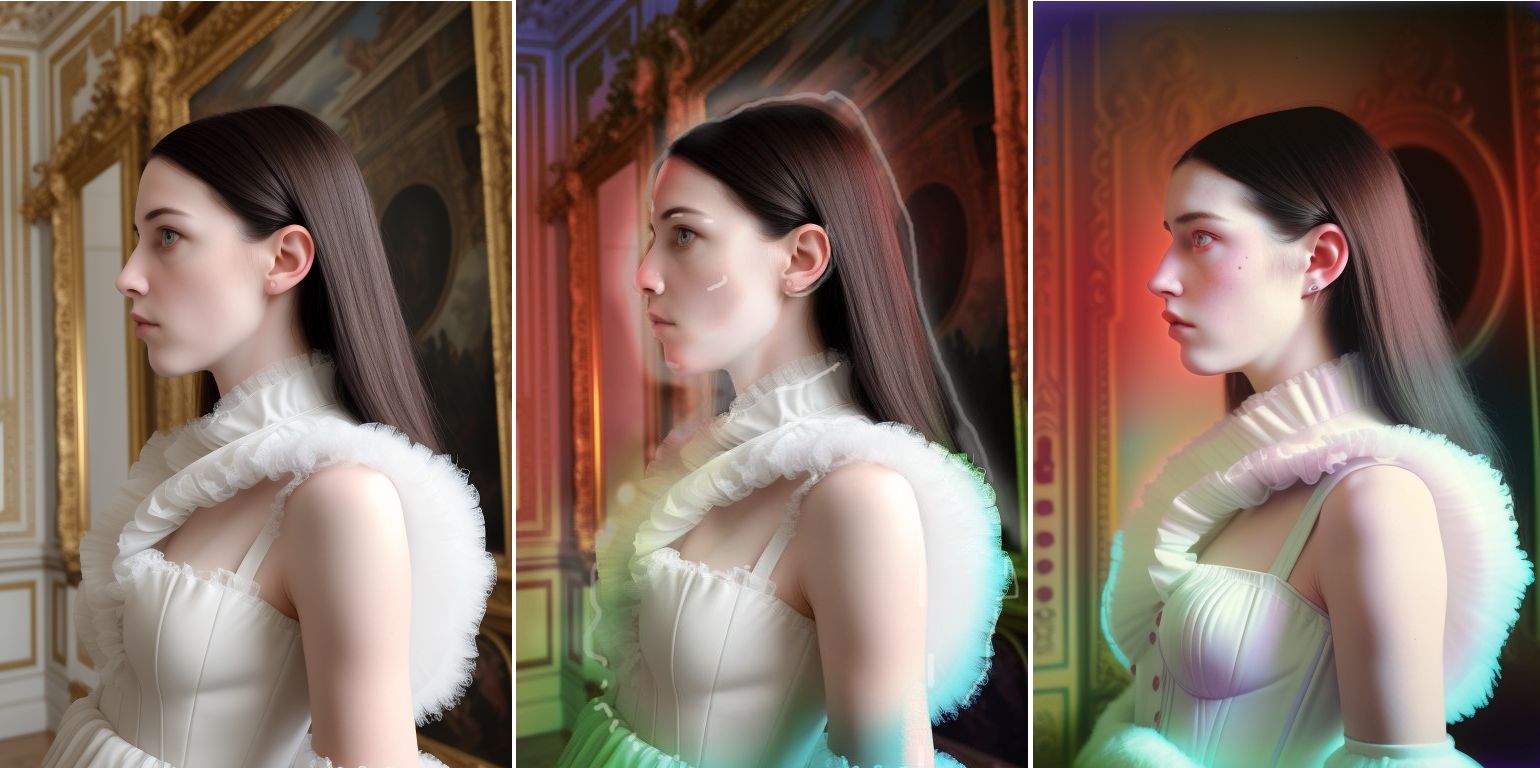 We can even use color to change the light situation. Remind that when using gradients or any other structure, the image elements, that are not fixed by the depthmap and prompt matrix will change a lot – observable here in the background. We can even add sytlistic additions to the prompt to support the color change more drastically. photo of androgyn female male person in three quarter profile seriously looking in the camera in fluffy baroque dress in a surreal, bright rim lights overexposed backlight, from side, (( polaroid vintage photo style unsaturated colors ))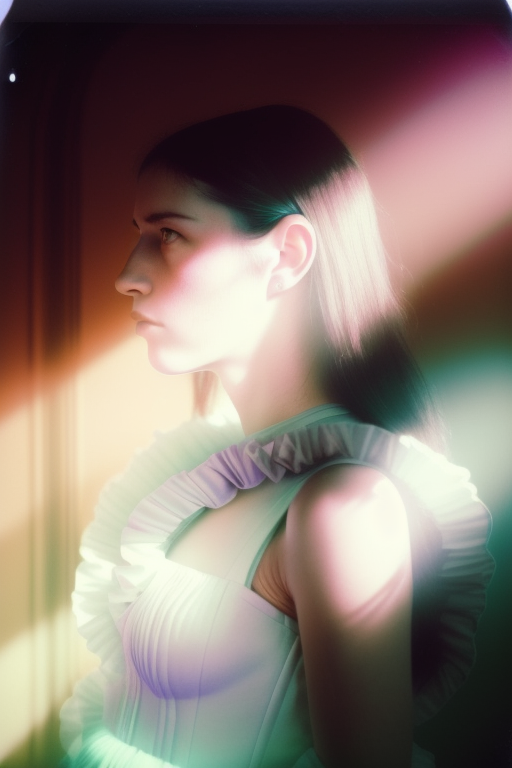 ---
Check out this great tutorial/hack/insight by Incite AI go get a kickstart 🙂